Hunza 40th Anniversary Gala Dinner
Date: 11 November 2018
Media Source: Hunza Press Release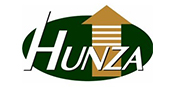 Hunza 40th Anniversary Gala Dinner
Date: 11 Nov 2018
Venue: S.P.I.C.E
Press Release
Hunza Properties Berhad held its 40th Anniversary dinner at Setia SPICE Convention Centre on 11th November 2018. With over 100 seated tables gracing the occasion, the Group celebrates its 40 years of achievements in the property and real estate industry.
It was a full house of distinguished guests from the government, authorities, embassies, business associates, local and overseas guests, members of the media, as well as over 200 employees of the company.
With the theme "40 Ruby Years", the 40th anniversary celebration of Hunza is a look back to the company's rich history and achievements in the industries through the years. With decades of experience and a diverse suite of residential and commercial properties under its belt, Hunza Group is trusted by home owners in the country for the utmost quality and service excellence.
During the night, the dinner's committee chairlady, Ms. Khor Tze Ming cum Hunza Group Executive Director, kicked things off with her welcoming remarks, followed by a speech delivered by the Group Managing Director, Dato' Khor Siang Gin. He expressed his excitement in the commencement work of the Penang International Commercial City (PICC), which has just had the ground breaking ceremony held on the day before the dinner. The PICC teaser video is being played for the first time in front of all the guests.
"We could see more people choose Penang as their destination as we continue to urbanize our beautiful island. There is unprecedented demand for more functional buildings, greener, safer, smarter and better connectivity city to work, live and play in. Indeed, these components will be core to the development of PICC. It will eventually create thousands of job opportunities and bring in lots of foreign investments. PICC, it is going to be an iconic landmark for the state in years to come," he said.
Penang International Commercial City is a vision that claims leadership for continuous improvement and better living. The 43 acre land is strategically located in the heart of Southern Penang, a stone's throw away from two Penang Bridges, International Airport, next to Penang Development Corporation & SPICE Convention Centre. PICC is made up of a few components – Residential, BPO Office, Hotel, Medical, Shopping Mall & F&B Boulevard.
It will be a smart city concept built with cutting-edge technology that enhances convenience, safety and connectivity. Costing some RM6.5 billion in gross development value (GDV) and real estate investment cost of RM2.5 billion, the entire development is targeted to be completed within 10 years. A total of approximately 20, 000 job opportunities are expected to be created when this mammoth project is completed.
Upon its completion, it will provide new infrastructure like LRT, innovate smarter living features for lifestyles, greenery and wellness, nurture a vibrant local and international community, and attract big commercial opportunities. PICC is set to revitalize and serve as a vibrant commercial centre for the island - a new integrated hub that represents the "New Pulse of Penang".
The group founder, Dato' Seri Khor Teng Tong also shared his valuable opinions in business dealings throughout his remarkable entrepreneurship. He firmly believes in uncompromising standards of quality and commitment to doing things "RIGHT", which is the core of Hunza's values.
Besides, he believes a solid foundation of human resource is crucial to ensure the success of a company. Therefore, Hunza regards human talents as one of the most important assets in the Group, especially when it comes to talent training. He hopes the young and passionate leaders in the company will not only drive the company's growth, but to lead Hunza to a new height.
In support of local talents, Hunza has invited Shila Amzah and Euphoria Penang to perform in the dinner. In line with the Ruby Year of Hunza, Euphoria Penang presented "CONTINUUM", a special choreography that reflects a continuing journey of resilience for a lifetime of achievements.
Shila's appearance was the main highlight of the night as the Malaysian singer-songwriter (the first Malay artist to break through the Chinese music market) entertained the guests with songs like 月亮代表我的心、Medley (I'm Alive, Emotions, I Wanna Dance With Somebody)、 征服 and concluded the event with 想你的夜.
Other notable highlight of the night includes a cheque presentation by Hunza to Penang Future Foundation. In line with Hunza's corporate mission of "Contributing to Society", Hunza contributed a sum of RM 500,000 in supporting the Penang State Government scholarship program where scholarships are awarded to outstanding and deserving Malaysians to pursue their undergraduate studies in Malaysia. The Chief Minister received the cheque from Dato' Khor Siang Gin, witnessed by the group founder and the management of Hunza.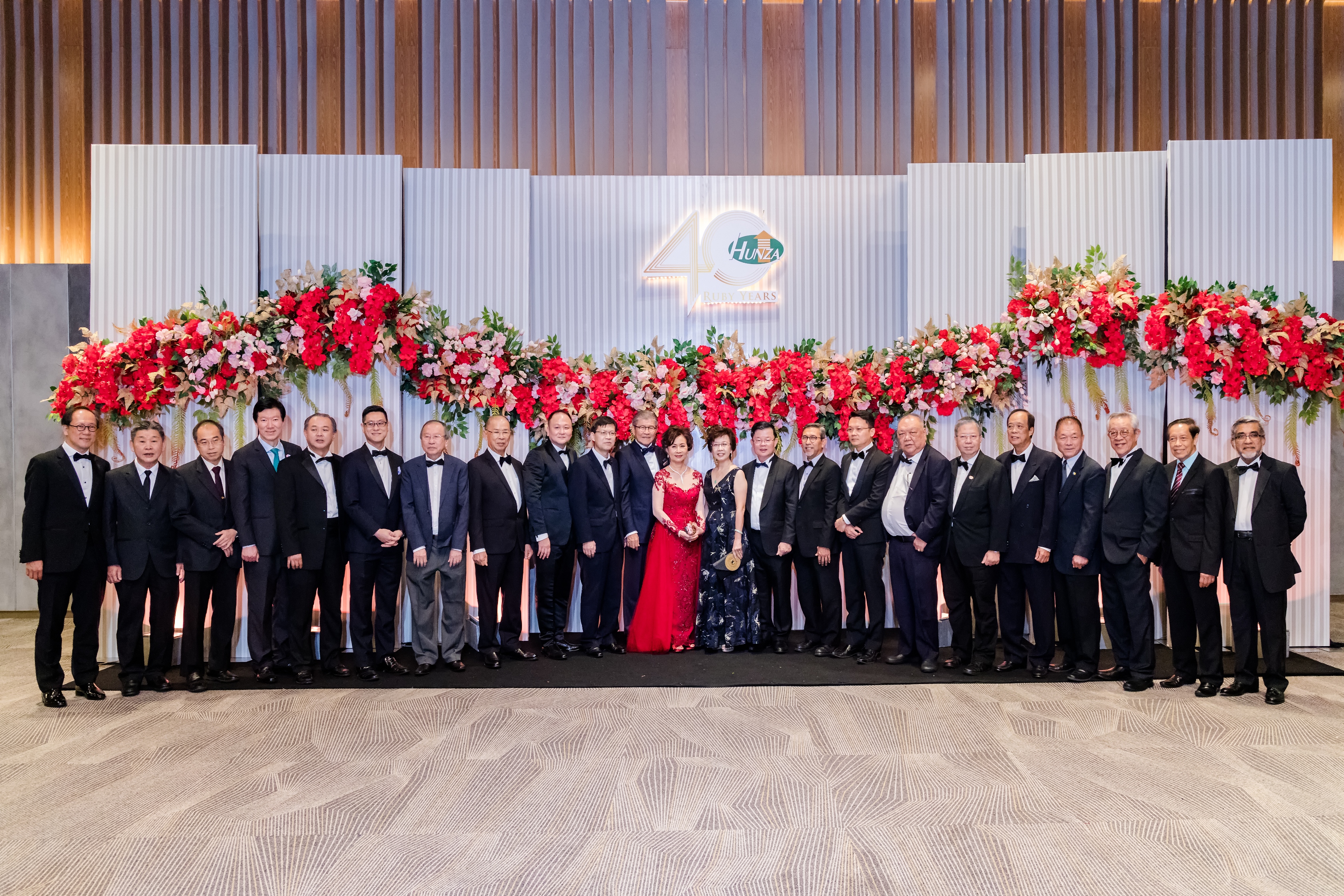 Hunza Group Founder, Dato' Seri Khong Teng Tong and wife, the Chief Minister of Penang, the right honourable Mr. Chow Kon Yeow and wife, and Hunza Group Managing Director, Dato' Khor Siang Gin alongside with all the VIP guests gather to celebrate the 40th Anniversary of Hunza Properties Berhad.