Penang Fashion Week 2019 Opening Gala
Date: 03 May 2019
Media Source: Hunza Press Release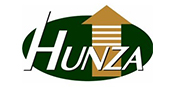 Penang Fashion Week 2019 Opening Gala
Date: 03 May 2019
Press Release
This May, Penang Fashion Week returns to showcase some of the most creative and innovative fashion designers in the world and ignites a citywide celebration of the creative industry.
The 5th edition of the fashion week, which takes place at Gurney Paragon Mall from 3rd to 5th May 2019, launched with an opening gala on Friday evening crowded with an audience made up of international celebrities, fashion designers, key opinion leaders in the fashion industry, social elites and members of the media.
This year's show schedule, once again puts the spotlight on the diversity and innovation of the local and international designers. For the past few years, it has successfully bridged the gap between national and international designers, premier retailers and top fashion media. It also garnered global exposure while pushing Penang's fashion forward.
The dancers from Euphoria Penang raised the curtain during the opening gala with their spectacular performance. It was then followed by a cameo from Christinna Kuan, the uprising fashion and beauty blogger. The 21-year-old presented her new cover song "Room" (房间) in front of approximately 300 invited guests.
Familiar brands making an appearance on the runway include TUMI, Tory Burch, Michael Kors, Charles & Keith, Pedro, and Chow Tai Fook. It was then followed by showcases from Samantha Chua (Malaysia), Bon Zainal (Malaysia), Jonathan Liang (Paris) and) Kev Yiu (Hong Kong).
The main focus of the Penang Fashion Week 2019 is the collaboration between Gurney Paragon Mall and the ASEAN Fashion Designers Showcase. Twelve reputable designers from ASEAN countries like Malaysia, Singapore, Cambodia, Indonesia, Laos, Thailand, Vietnam, Philippine, Brunei, Myanmar, and China are all accelerating the fashion dialogue in their respective countries, and they will showcase their masterpieces during the second day of the Penang Fashion Week. The 12 designers are:

1. Hayden Ng (Singapore) - HAYDEN
2. Sylvia Lim & Jennifer Neo (Singapore) - TRIOLOGIE
3. Natacha Van (Cambodia) - NATACHA VAN COLLECTION
4. Lenny Agustin (Indonesia) – LENNY AGUSTIN
5. Bandid Lasavong (Laos) – MEN Folder
6. Micheal Ooi (Malaysia) - MOFactory
7. Pitnapat Yotinratanachai (Thailand) - PITNAPAT
8. Ho Thu Dang Thao (Vietnam) - TSAFARI
9. Pat Santos (Philippines) - PAT SANTOS COUTURE
10. Fadzil Hadin (Brunei) - CHANTIQUE BRUNEI
11. Zin Myat Myat Win (Myanmar) - ZIN
12. Li Zhen (China) - The ZRSH

During the 3-day fashion feast, all 12 designers' collections are displayed at the pop-up store at Level 1 in the mall. Fashion lovers are urged to visit the pop-up store and expect a unique shopping experience that is different from what they get in a brick and mortar store.
Emerging designers form an essential part of the fashion industry, and they need to be supported and encouraged through a platform like Penang Fashion Week. Therefore, building on the success of the Runway Designer Search X Penang Fashion Week 2018, this year, the search is back in paying tribute to the late iconic couturier Karl Lagerfeld. Organised by UCSI University, the competition is open to Diploma and Degree Fashion Design students in Malaysia.
The main objective of the competition is to discover new and fresh talents within the industry and to shape them so they would be able to sustain in their business and creativity in the future. It is instrumental in educating and guiding these new designers to meet international standards in the long run. A total of more than RM80, 000 will be awarded to the winners of the competition.
Apart from the packed programme of catwalks, there are other interesting off-site programmes which will further enrich the concept of fashion from different perspectives. For Gurney Paragon Mall's shoppers who spend a minimum of RM200 in the mall in a single receipt from 1 – 12 May, they are entitled to redeem a customizable Penang Fashion Week 2019 tote bag. For Gurney Paragon Card members and Standard Chartered Bank Cardholders, they just have to spend a minimum of RM150 in a single receipt to redeem the exclusive gift.
There is also an Instagram photo contest where shoppers could take part and stand a chance to win prizes from Daniel Wellington and Focus Point throughout the month of May. Simply post a photo of your favorite Daniel Wellington product(s) on Instagram and include hashtag #danielwellingtongpm and #pgfw2019 to be eligible to take part in the contest.
Among the sponsors, Standard Chartered is joining the Penang Fashion Week for the very first time. Sephora provides model makeup; hairstyles by Chapter One Academy with Revlon Professional as the main haircare product sponsor.
As the event's official automobile sponsors, Lexus provides VIP transportation. Malindo Air comes on board as the official airline; DoubleTree Resort by Hilton Penang, Vouk Hotel Suites, Tropics Eight Penang, Jazz Hotel Penang, and The Northam All Suites Penang provide rooms for the VIPs. The Star and Guang Ming Daily as the official media, once again cover the event. Other collaborating partners include Backstage, V Model by Velvet Signature Sdn. Bhd., Sun Seekers, CJ Bug Production, Daniel Wellington, ecco, Hush Puppies, Lancaster, Journey, Vinstella, Save My Bag, Seen, Floralsense Creation and UCSI University.
For the full schedule and other detailed activities, please visit Gurney Paragon Mall's website or Facebook Page.
For more information, please contact:
Kester Hok
Senior MARCOM Executive
016-476 7744

Selene Yeap
MARCOM Asst. Manager
016-482 6889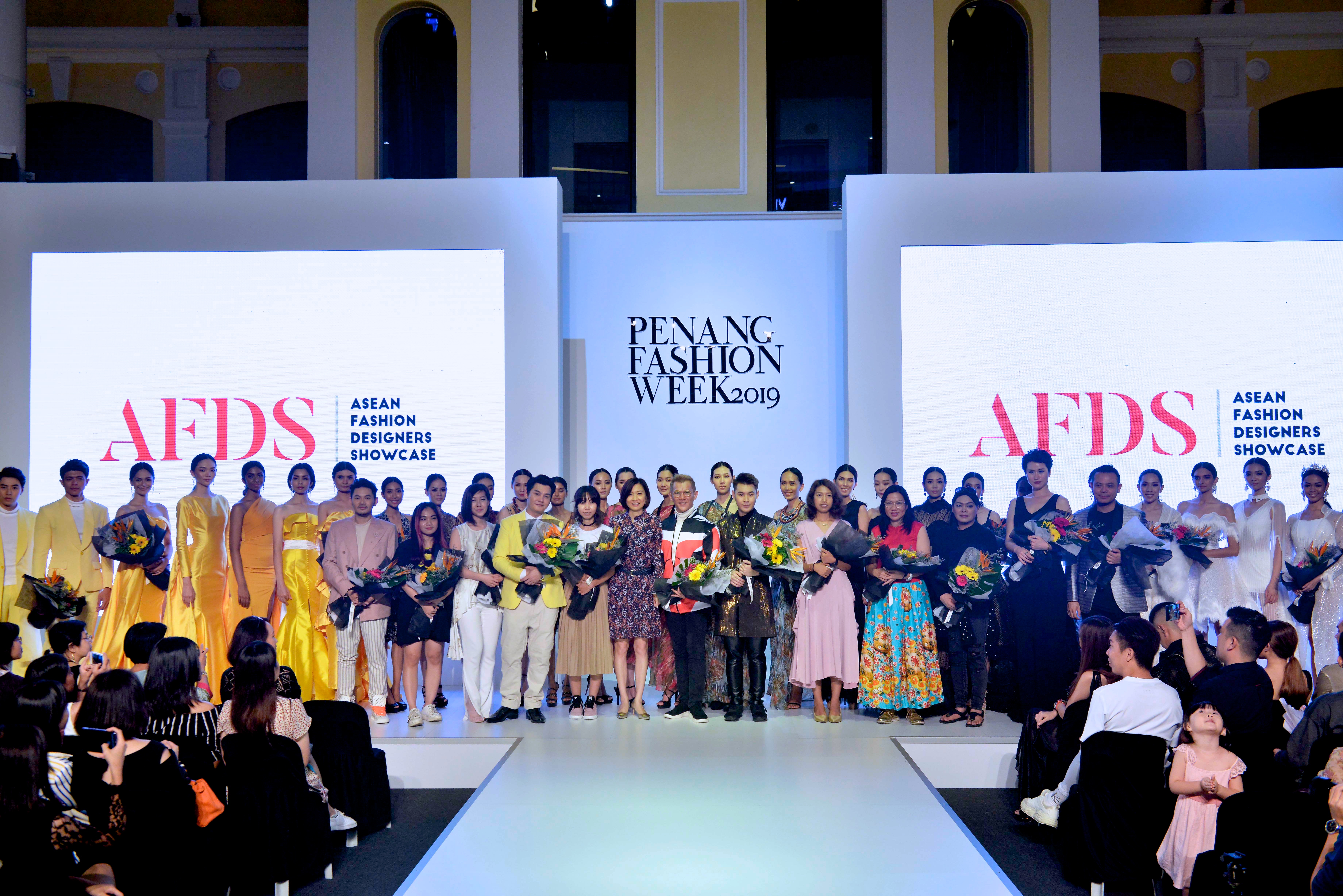 Miss Khor Tze Ming, 12 designers from ASEAN Fashion Designers Showcase and all the models were posing for a group photo on stage.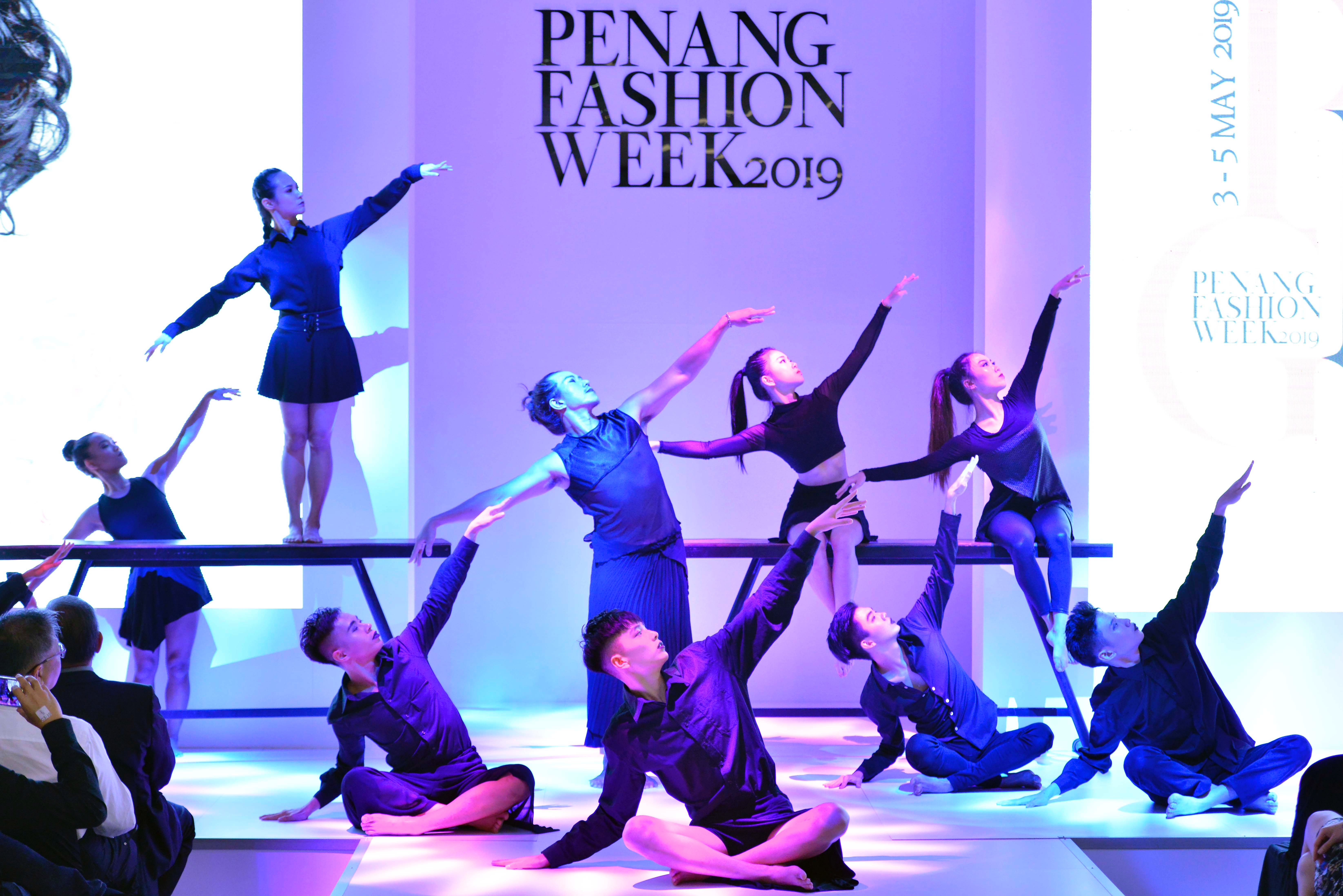 Euphoria Penang raised the curtain with their opening dance 'Bolero'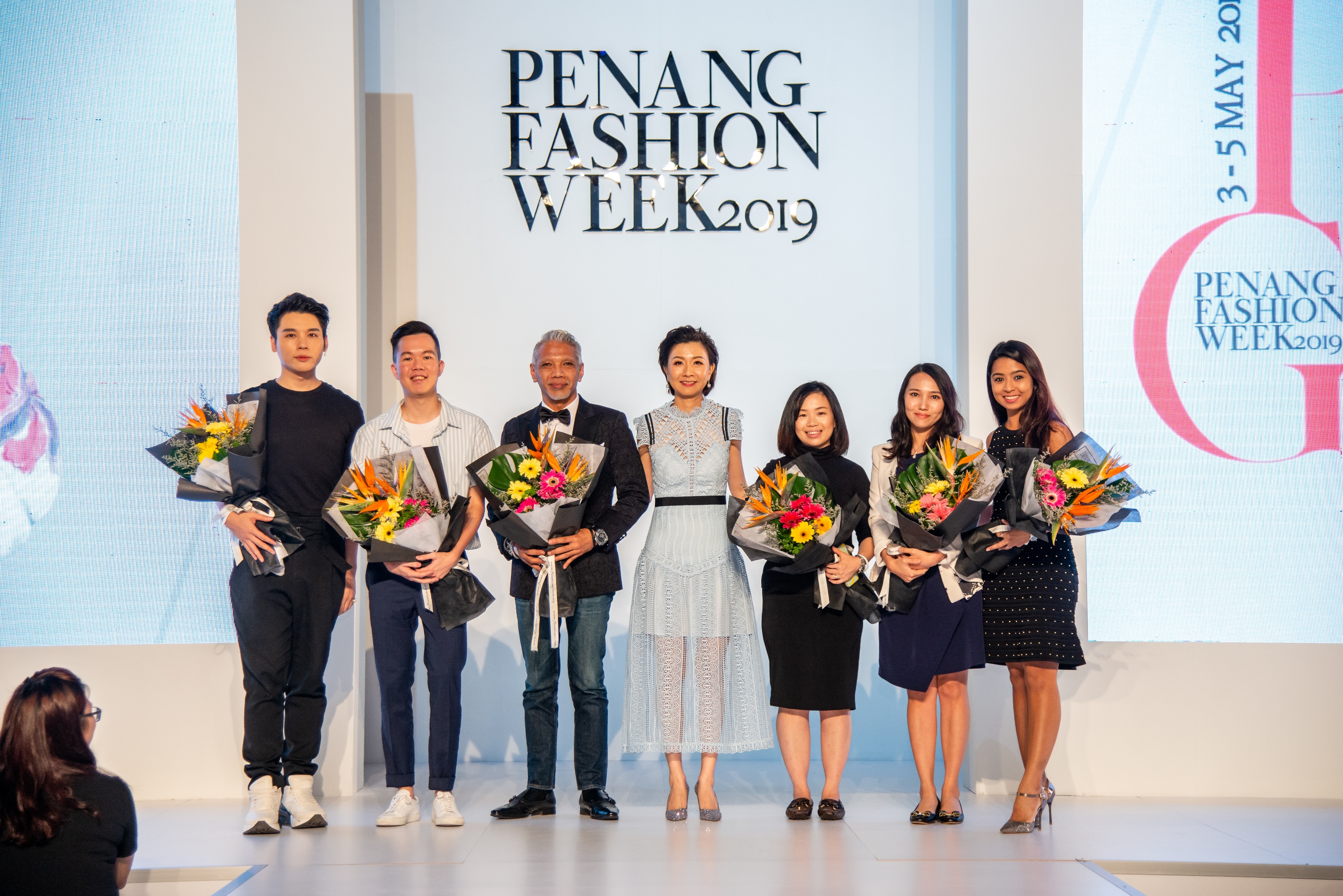 Miss Khor Tze Ming presented bouquets of flowers to the opening show's fashion designers and representatives from Chow Tai Fook and Michael Kors.